2001 Palomino Stallion - 14.2 HH
RNJ Heckofafrenchman (aka Hector) truly is a diamond in the rough. He has sired an impressive number of winners from a very limited number of foals. He was also roped off and ran barrels himself. His foals are correct, sharp headed and want to turn a barrel. He has pedigree full of greats…

He's by FRENCHMANS GUY (who needs no introduction) and out of JAE BAR HILDA – a DOC'S CINCH BET daughter. Making him a great outcross on today's running lines. On the very bottom side of Hector's family is JET DECK JUNIOR and a JOHNNY BULL daughter.. good old time running blood that stood the test of time.

Some of the winning offspring include JIG FRENCH TRUCKLE "Muffin" and JG HECTORS PIZZAZ – both qualified for the 2017 CFR! CINCHY FRENCHMAN & POCO FRENCHMAN DUDE – BOTH qualified to the 2018 RFD TV's THE AMERICAN Semi Finals…JG DATS A FRENCHMAN – multiple derby placing, SUN FROST MERRIDOC – First Frontier Circuit Chap 2017

We will be paying Hector into any of the incentives in Canada we can get him into.

PEDIGREE
Sun Frost

Docs Jack Frost

Prissy Cline

Frenchmans Guy

Frenchmans Lady

Laughing Boy

Casey's Ladylove
Docs Cinch Bet
Doc Bar
Gaye Mount
Jae Bar Hilda
Jae Bar Chloe
Jet Deck Junior
Joany Bull
BREEDING INFORMATION:
LIVE FOAL GUARANTEE - YES
LIVE COVER - NO
ON SITE A.I - YES
SHIPPED SEMEN AVAILABLE - YES
FROZEN SHIPPED AVAILABLE - YES
COOLED SHIPPED AVAILABLE - YES
Other fees that are not included in the breeding fee that buyer will need to pay:
Shipping Fee - $250.00+carrier charge
Chute Fee - $250.00
Booking Fee - $250.00
Mare Care - $9/dry $11/wet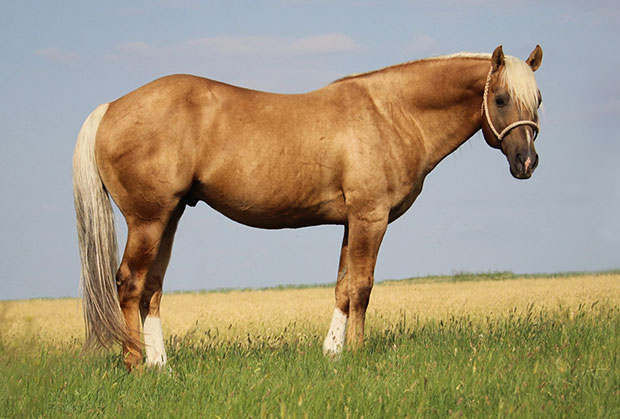 *
PLEASE CALL FOR A BREEDING CONTRACT
*